CRM_A Online Credit Manual
The CRM_A Online Credit Manual is a dynamic and highly customized resource that combines your institution's policies, procedures and underwriting guidelines with a library that contains a wealth of easy to use and understand reference material.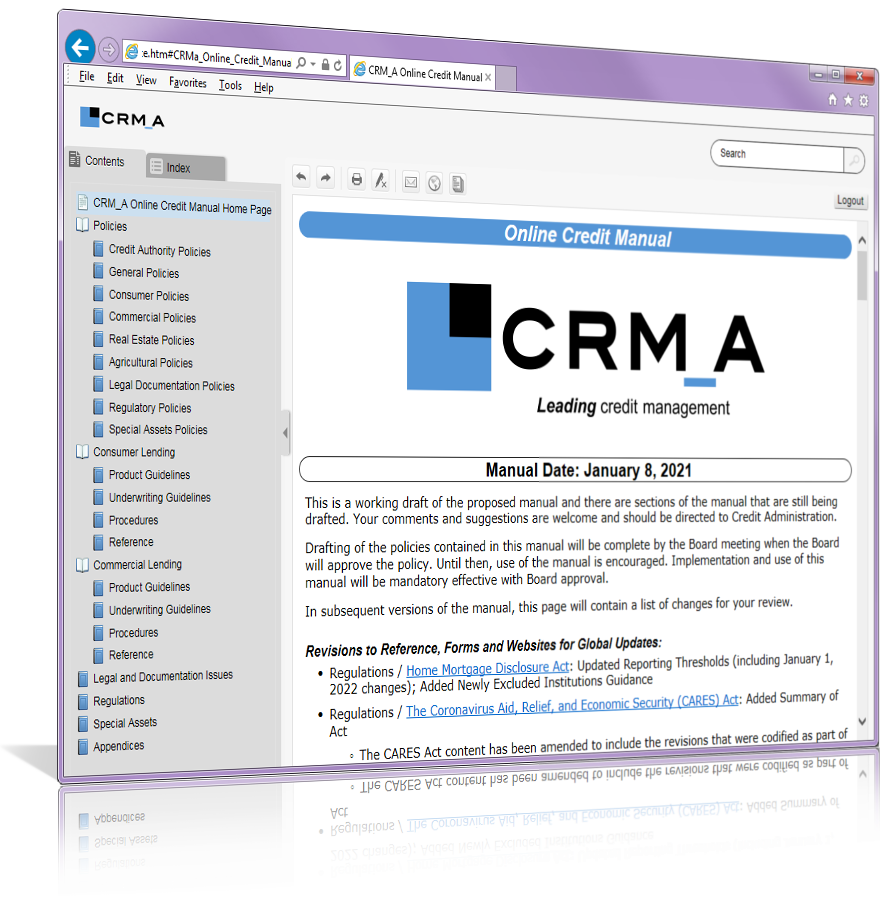 The Online Credit Manual is designed to evolve with the growth and evolution of your institution. In fact, CRM_A partners with our customers to help manage the evolution process. CRM_A continually works with our customers to update institution-specific content as well as the library of external reference content such as:
State-specific rules and requirements for lending and securing collateral; and
Detailed content on all major lending-related compliance regulations.
CRM_A also …
Collaborates on the development, refinement, and implementation of your Online Credit Manual – An experienced CRM_A professional works on premise with you're the appropriate credit and lending group to ensure the final product is an exact fit for your institution and its lending practices.
Documents all on-going change requests for approval by institution-designated personnel.
Maintains a detailed audit trail that tracks all changes by date and approving institution-designated personnel.
Monitors and automatically updates the entire library of reference material to ensure ongoing accuracy and new content as regulations and guidance are updated.