CRMa Toolbar®
Used by more than 100 banks and credit unions, the CRMa Toolbar includes more than 30 cash-flow worksheets and other analytical tools to streamline and standardize cash-flow based underwriting.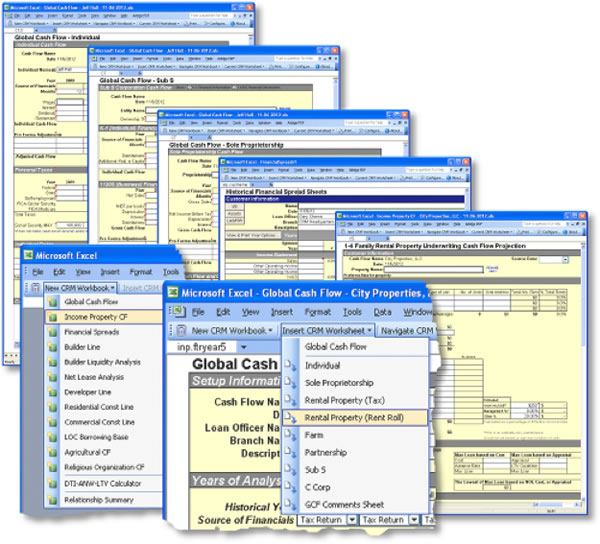 Global Cash-flow Workbook: Analyze cash flows and determine the repayment capacity of individual borrowers, guarantors or interrelated third parties.
Income Property Cash-flow Workbook: Develop cash-flow probabilities for income-producing properties.
Commercial Spreads and Projections: Perform detailed analysis of business financials including ratio analysis, transactional stress testing, tracking of interims and easy, multi-year projections.
CRMa Toolbar also includes, Builder & Developer Line tracking, Construction Monitoring, Religious Organizations, Ag Cash Flows and much more.